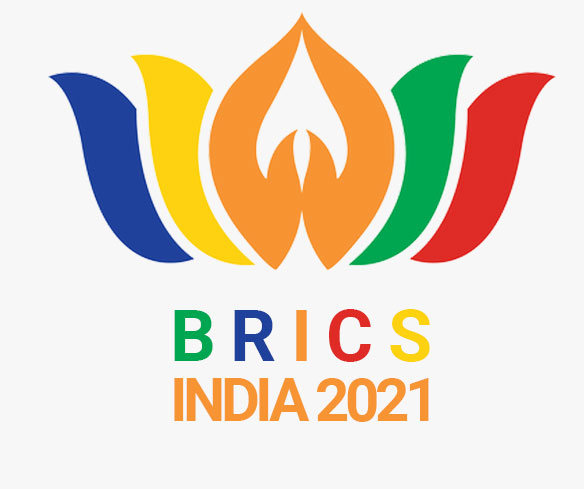 About BRICS
The leaders of BRIC (Brazil, Russia, India, and China) countries met for the first time in St. Petersburg, Russia, on the margins of G8 Outreach Summit in July 2006. Shortly afterwards, in September 2006, the group was formalised as BRIC during the 1st BRIC Foreign Ministers' Meeting, which met on the sidelines of the General Debate of the UN Assembly in New York City.
After a series of high level meetings, the 1st BRIC summit was held in Yekaterinburg, Russia on 16 June 2009.
Three Pillars of BRICS
Political and Security
To enhance cooperation and dialogue on issues of global and regional security, developments in the global political space as well as the reform of the multilateral system to make it relevent for the 21st century. Cooperation on Countering Terrorism and its financing remains an important element under this pillar
Economic and Financial
To promote economic growth and development for mutual prosperity through expansion of intra-BRICS cooperation in sectors such as trade, agriculture, infrastructure, small and medium enterprises, energy, finance & banking etc. BRICS cooperation under this pillar is aimed to promote collaborative approaches as well as innovative methods for the attainment of Sustainable development Goals.
Cultural and People-to-people exchanges
To enrich intra-BRICS people to people contacts in cultural , academic, youth, sports, business, through regular exchanges. Exchanges among Parliamentarians, young scientists etc. are also held under this pillar of BRICS cooperation.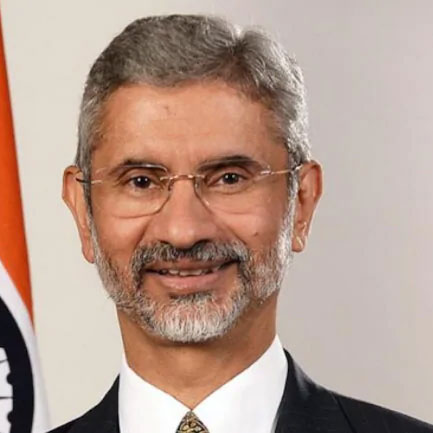 Dr. S. Jaishankar
External Affairs Minister, Government of India
BRICS is based on the spirit of equality, mutual understanding, trust and respect. It offers inclusive and innovative solutions to many longstanding challenges.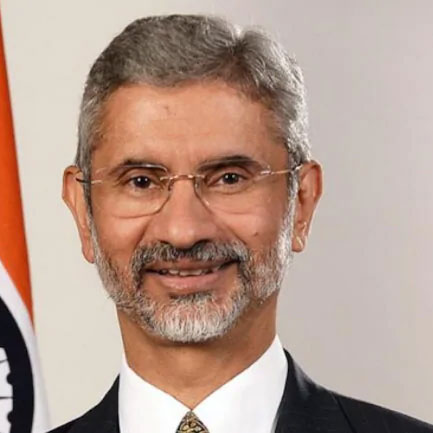 Dr. S. Jaishankar
External Affairs Minister, Government of India
Parallel activities at a people-to-people level and in domains ranging from culture to science, technology and innovation have also gathered momentum. In the last decade and a half, BRICS has made its presence felt in the important debates of our times.
EVENTS CALENDAR
1st Meeting of BRICS Contingent Reserve Arrangement (CRA) Technical Group
Meeting of BRICS Contingent Reserve Arrangement (CRA) Test Run
Meeting of BRICS Rapid Information Security Channel (BRISC)
Meeting of BRICS Payments Task Force
Meeting of BRICS Contingent Reserve Arrangement (CRA) Research Group
Meeting of BRICS Nominated Group on Digital Financial Inclusion
1st Meeting of BRICS Finance and Central Bank Deputies
Technical Level Meeting of BRICS National Statistical Agencies on BRICS Statistical Publication
1st BRICS Sherpas / Sous-Sherpas' Meeting
1st Meeting of BRICS Bond Fund Working Group
Special session of the BRICS Working Group on Research Infrastructures and Mega-Science projects
2nd Meeting of BRICS Contingent Reserve Arrangement (CRA) Technical Group
26th Meeting of BRICS Contact Group on Economic and Trade Issues (CGETI)
Meeting of BRICS System of Exchange in Macroeconomic Information (SEMI)
Meeting of BRICS Contingent Reserve Arrangement (CRA) Test Run
Meeting of BRICS Contingent Reserve Arrangement (CRA) Research Group (Collaborative Study)
Meeting of Deans of Diplomatic Academies of BRICS countries
BRICS Customs Expert Level Meeting
2nd Meeting of BRICS Nominated Group on Digital Financial Inclusion
2nd Meeting of BRICS Rapid Information Security Channel (BRISC)
Meeting of Experts in Traditional Medicines
1st Meeting of BRICS Anti-Corruption Working Group (ACWG)
1st Meeting of BRICS Network University (BRICS NU) International Thematic Body (ITB)
1st Meeting of Contingent Reserve Arrangement (CRA) Standing Committee
1st Meeting of BRICS Finance Ministers and Central Bank Governors (FMCBG)
1st Meeting of Contingent Reserve Arrangement (CRA) Governing Council
1st Meeting of BRICS Task Force on PPP and Infrastructure
Joint Meeting of BRICS Foreign Ministries and Space Agencies
Seminar on Misuse of Internet for Terrorist Purposes and the Role of Digital Forensics in Terrorist Investigation
Launch of BRICS Academic Process
Meeting of the BRICS Disaster Management Task Force
BRICS Civil Forum Curtain Raiser
BRICS Digital Financial Inclusion Report Group Meeting
Seminar on Energy Storage Technologies
Workshop on Energy Efficiency and Clean Energy
BRICS CRA Governing Council Meeting
1st Meeting of BRICS Employment Working Group
2nd BRICS Bond Fund Working Group Meeting
BRICS Energy Research Platform- 1st Meeting of Committee of Senior Energy Officials
BRICS Contingent Reserve Arrangement (CRA) Research Group Meeting
Seminar on 'Social Infrastructure: Financing and Use of Digital Technologies'
Meeting of BRICS TB Research Network
Consultations of BRICS Special Envoys for Middle East and North Africa (MENA)
BRICS Contingent Reserve Arrangement (CRA) Technical Group Meeting
Meeting of BRICS Working Group on Astronomy
BRICS Meeting of Fintech for Small and Medium Enterprises and Financial Inclusion
1st BRICS Senior Energy Officials Meeting
BRICS Rapid Information Security Channel
BRICS Payments Task Force (BPTF) Meeting
Meeting of BRICS Working Group on New and Renewable Energy and Energy Efficiency
Meeting of BRICS Working Group on Biotechnology and Biomedicine including Human Health and Neuroscience
2nd Meeting of BRICS Sherpas and Sous Sherpas
Meeting of Heads of BRICS Competition Agencies
Meeting of the BRICS Working Group on ICT and High-Performance Computing
Webinar on Harmonisation of Regulation of Standardisation of Traditional Medicinal products
Meeting of BRICS Ministers of Foreign Affairs/International Relations
Virtual Conference of BRICS Network Universities
Meeting of BRICS Group for Report on Financial Inclusion
3rd Meeting of BRICS Bond Fund Working Group
Seminar on Hydrogen Initiative
Meeting of BRICS Heads of Anti-Drug Agencies
Meeting of BRICS Network University International Governing Board
Symposium on 'The role of Traditional Medicine in Public health interventions on COVID-19 in BRICS Countries'
Meeting of BRICS Senior officers of Culture
Meeting of BRICS Senior Officials on Education
Meeting of BRICS Ministers of Culture
BRICS Anti-Corruption Working Group Meeting
Meeting of BRICS Education Ministers
BRICS Heads of Customs Administration Meeting
2nd BRICS Employment Working Group Meetings
BRICS Meeting of Senior Officers on Tourism
27th Meeting of BRICS Contact Group on Economic and Trade Issues (CGETI)
BRICS Meeting of Tourism Ministers
1st BRICS Meeting of Working Group on Energy Efficiency
VII BRICS Labour and Employment Ministers' Meeting
BRICS Workshop on Trade in Services Statistics
Meeting of Experts on BRICS Terms of Reference
BRICS Symposium on 'Immunization and Covid-19'
Meeting of BRICS Expert Group on Agriculture
Meeting of BRICS Senior Officials on Health
BRICS Counter Terrorism Working Group Meetings
BRICS Finance and Central Bank Deputies Meeting
1st Meeting of BRICS PartNIR Advisory Group
Meeting of BRICS Health Ministers and High Level Meeting on Traditional Medicine
BRICS Counter Terrorism Working Group Plenary meeting
BRICS Think Tank Council Meeting
Workshop on Digital Forensic for BRICS countries
BRICS Smart Cities Workshop
2nd Meeting of BRICS PartNIR Advisory Group
3rd Meeting of BRICS PartNIR Advisory Group
2nd BRICS Task Force on PPP and Infrastructure Meeting
BRICS Contingent Reserve Arrangement (CRA) Technical Group Meeting (IMF-CRA)
BRICS Energy Research Platform- 2nd Meeting of Committee of Senior Energy Officials
BRICS Seminar on Fintech and Central Banking
VII Meeting of BRICS Working Group on Security in the use of ICT
Meeting of BRICS Working Group on Agriculture
2nd BRICS Workshop on Trade in Services Statistics
Meeting of BRICS Tax Experts and Tax Heads
Signing Ceremony and Meeting of Heads of BRICS Space Agencies
BRICS Meeting of Ministers of Industry
Meeting of BRICS Sous Sherpas
Meeting of National Security Advisors
Meeting of BRICS Heads of Intellectual Property Offices (HIPO)
2nd Meeting of BRICS Finance Ministers and Central Bank Governors (FMCBG)
Meeting of BRICS Working Group on Environment
Online Lecture for BRICS Officials on Anti-Corruption
Meeting of BRICS Agriculture Ministers
Meeting of BRICS Environment Ministers
Meeting of BRICS Ministers/Heads of Agencies Responsible for Youth
Annual Meeting of the BRICS Business Council
28th Meeting of BRICS Contact Group on Economic and Trade Issues (CGETI)
Meeting of BRICS Sous Sherpas
BRICS Film Technology Symposium 2021
Meeting of BRICS Energy Ministers
Annual Meeting of BRICS Women's Business Alliance
BRICS Digital Health Summit 2021
Meeting of BRICS Trade Ministers
Workshop on 'Harmonization of Standards : Challenges and Opportunities for World Trade'
3rd Meeting of BRICS Sherpas & Sous Sherpas
Annual Financial Forum Under the BRICS Interbank Cooperation Mechanism
Annual CEOs Meeting of BRICS Interbank Cooperation Mechanism
10th BRICS Bond Fund Working Group meeting
BRICS Young Scientists' Conclave
3rd BRICS Payment Task Force meeting
BRICS CRA Research Group Meeting
BRICS Rapid Information Security Channel Meeting
BRICS Contingency Reserve Arrangement Technical Group Meeting
BRICS STIEP Working Group Meeting
4th BRICS Payment Task Force meeting
6th Meeting of BRICS Working Group on ICTs Cooperation
11th BRICS Bond Fund Working Group meeting
7th Meeting of BRICS Working Group on ICTs Cooperation
7th Meeting of the BRICS Communication Ministers
BRICS Contingency Reserve Arrangement Technical Group Meeting
13th Meeting of Heads of BRICS NSOs
5th BRICS Payment Task Force Meeting
12th BRICS Bond Fund Working Group Meeting
1st Meeting of BRICS Water Ministers 2021
Meeting of the BRICS Ministers for Sports
BRICS Contingency Reserve Arrangement Technical Group Meeting
Meeting of BRICS Senior Officials on Science, Technology & Innovation
Meeting of the BRICS Ministers on Science, Technology & Innovation
BRICS Economic Conclave 2021
BRICS Parliamentary Forum 2021
BRICS Rapid Information Security Channel Meeting
BRICS SEMI and CRA Research Group Meeting
13th BRICS Bond Fund Working Group Meeting
BRICS Webinar on the subject 'The Demographic Impact of COVID-19 and Response Measures in BRICS Countries'
BRICS CRA Technical Group Meeting
6th BRICS Foreign Policy Planning Dialogue
14th BRICS Bond Fund Working Group Meeting
Meeting of BRICS Sherpas & Sous Sherpas
BRICS Seminar on Information Security and Consumer Protection